Team Lexus Swarms Both Podiums At The Long Beach Grand Prix!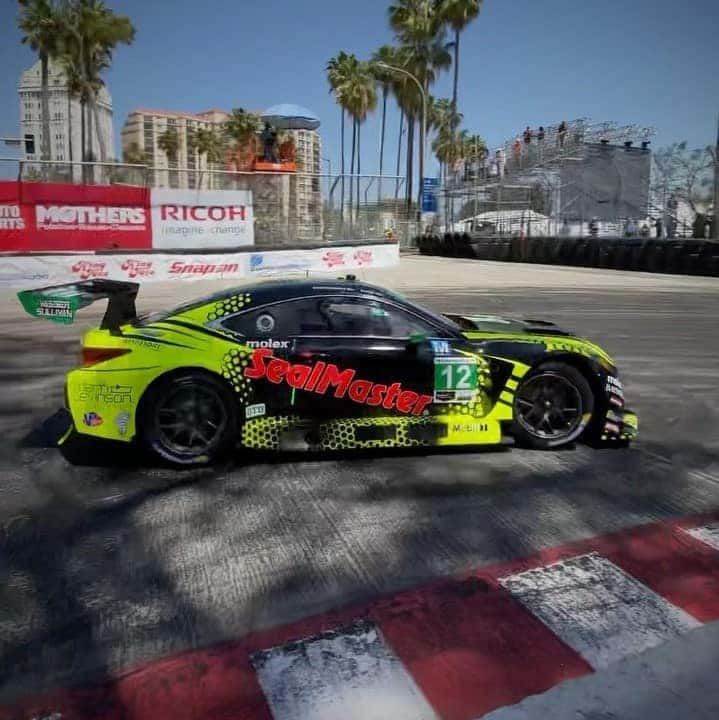 The Vasser Sullivan Lexus RC F GT3 entries both finished on the podium in Saturday's IMSA WeatherTech SportsCar Championship at the Long Beach Street Circuit. Jack Hawksworth and Ben Barnicoat finished second in the GTD Pro class behind the wheel of the No. 14 Lexus, while Aaron Telitz and Frankie Montecalvo earned a third-place podium result in the No. 12 RC F GT3 in the GTD category.
Hawksworth started the race in fourth and held position for the first 28 laps around the 11 turn, 1.968-mile street circuit before turning over driving duties to Barnicoat for the remainder of the 100-minute race. Barnicoat returned to the track in fourth place and gained two spots before taking the checkered flag to earn the second-place result in his first start in Long Beach. It marks the first podium finish of the season for the driver duo and the first for Lexus in the newly-formed GTD PRO category.
Montecalvo began the race in seventh place in the No. 12 Lexus and ran there most of his stint before Telitz took over on lap 27. Telitz worked his way through the GTD field and overcame contact from a competitor to earn the third-place finish for the No. 12 RC F GT3.
The Vasser Sullivan Lexus RC F GT3s stay on the West Coast to compete at WeatherTech Raceway Laguna Seca on Sunday, May 1. To follow all of the racing action, follow Lexus Racing on Facebook, Instagram and Twitter by using #LexusRCF GT3, #LexusPerformance and #LexusRacing.
We're packing up and heading for Laguna Seca where we'll take to the iconic Corkscrew in search of another solid Sprint Cup effort. Thanks for following along and thanks for supporting the Vasser Sullivan racing effort.
We'll see you at Laguna Seca later this month.
Your friends down at Lexus Racing…